Carrier Hot Surface Ignitor, LH33ZG002 - Arcoaire/Comfort Maker/Tempstar/Heil/International Comfort Products
Carrier Hot Surface Ignitor, LH33ZG002, ICP/Heil/Tempstar/Keeprite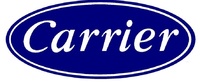 ICP 1172533 Hot Surface Ignitor.
Use with Select Models of Bryant, Carrier, Comfortmaker, ICP, Heil, Tempstar.
Replaces LH33ZG002.
KYOCERA and LH33ZG002 are Usually stamped on the Plug.
This ignitor is compatible with models:
C8DNL050B12B1, C8DNL050B12B2, C8DNL075B12B1; C8DNL075B12B2, C8DNL075F16B1, C8DNL075F16B2, C8DNL100F14B1, C8DNL100F14B2, C8DNL100L20B1. 

Caution!
Ignitors (also referred to as Igniters) should be handled with care as the ends are very fragile. 
Where Used: C8DNL050B12B1,C8DNL050B12B2,C8DNL075B12B1,C8DNL075B12B2,C8DNL075F16B1,C8DNL075F16B2,C8DNL100F14B1,C8DNL100F14B2, C8DNL100L20B1,C8DNL100L20B2,C8DNL125L20B1,C8DNL125L20B2,C8MPL050B12B1,C8MPL050B12B2,C8MPL075B12B1,C8MPL075B12B2, C8MPL075F16B1,C8MPL075F16B2,C8MPL100F20B1,C8MPL100F20B2,C8MPL100J20B1,C8MPL100J20B2,C8MPL125J20B1,C8MPL125J20B2, C8MPN050B12B1,C8MPN050B12B2,C8MPN075B12B1,C8MPN075B12B2,C8MPN075F16B1,C8MPN075F16B2,C8MPN100F14B1,C8MPN100F14B2, C8MPN100F20B1,C8MPN100F20B2,C8MPN100J20B1,C8MPN100J20B2,C8MPN125J20B1,C8MPN125J20B2,C8MPN150J20B1,C8MPN150J20B2, C8MPT050B12B1,C8MPT075F14B1,C8MPT100F14B1,C8MPT100J20B1,C8MPT125J20B1,C8MPV050B12B1,C8MPV050B12C1,C8MPV075F14B1, C8MPV075F14C1,C8MPV100J20B1,C8MPV100J20C1,C8MPV125J20B1,C8MPV125J20C1,C9MPD050F12C1,C9MPD050F12C2,C9MPD075F12C1, C9MPD075F12C2,C9MPD080J16C1,C9MPD080J16C2,C9MPD100J14C1,C9MPD100J14C2,C9MPD100J20C1,C9MPD100J20C2,C9MPD125L20C1, C9MPD125L20C2,C9MPT050F12C1,C9MPT075F14C1,C9MPT100J16C1,C9MPT125L20C1,C9MPV050F12C1,C9MPV050F12D1,C9MPV075F12C1, C9MPV075F12D1,C9MPV100J20C1,C9MPV100J20D1,C9MPV125L20C1,C9MPV125L20D1,C9MPX060F12A2,C9MPX080J12A2,C9MPX080J16A2, C9MPX100L20A2,C9MVX040F12A1,C9MVX060F12A1,C9MVX080J20A1,C9MVX100L20A1,C9UHX060F12A1,C9UHX060F12A2,C9UHX080J12A1, C9UHX080J12A2,C9UHX080J16A1,C9UHX080J16A2,C9UHX100L20A1,C9UHX100L20A2,H8DNL050B12B1,H8DNL050B12B2,H8DNL075B12B1, H8DNL075B12B2,H8DNL075F16B1,H8DNL075F16B2,H8DNL100F14B1,H8DNL100F14B2,H8DNL100L20B1,H8DNL100L20B2,H8DNL125L20B1, H8DNL125L20B2,H8MPL050B12B1,H8MPL050B12B2,H8MPL075B12B1,H8MPL075B12B2,H8MPL075F16B1,H8MPL075F16B2,H8MPL100F20B1, H8MPL100F20B2,H8MPL100J20B1,H8MPL100J20B2,H8MPL125J20B1,H8MPL125J20B2,H8MPN050B12B1,H8MPN050B12B2,H8MPN075B12B1, H8MPN075B12B2,H8MPN075F16B1,H8MPN075F16B2,H8MPN100F14B1,H8MPN100F14B2,H8MPN100F20B1,H8MPN100F20B2,H8MPN100J20B1, H8MPN100J20B2,H8MPN125J20B1,H8MPN125J20B2,H8MPN150J20B1,H8MPN150J20B2,H8MPT050B12B1,H8MPT075F14B1,H8MPT100F14B1, H8MPT100J20B1,H8MPT125J20B1,H8MPV050B12B1,H8MPV050B12C1,H8MPV075F14B1,H8MPV075F14C1,H8MPV100J20B1,H8MPV100J20C1, H8MPV125J20B1,H8MPV125J20C1,H8UH5050B12C2,H8UH5075B12C2,H8UH5100F14C2,H8UH5125J20C2,H8UH5140J20C2,H9MPD050F12C1, H9MPD050F12C2,H9MPD075F12C1,H9MPD075F12C2,H9MPD080J16C1,H9MPD080J16C2,H9MPD100J14C1,H9MPD100J14C2,H9MPD100J20C1, H9MPD100J20C2,H9MPD125L20C1,H9MPD125L20C2,H9MPT050F12C1,H9MPT075F14C1,H9MPT100J16C1,H9MPT125L20C1,H9MPV050F12C1, H9MPV050F12D1,H9MPV075F12C1,H9MPV075F12D1,H9MPV100J20C1,H9MPV100J20D1,H9MPV125L20C1,H9MPV125L20D1,H9MPX060F12A2, H9MPX080J12A2,H9MPX080J16A2,H9MPX100L20A2,H9MVX040F12A1,H9MVX060F12A1,H9MVX080J20A1,H9MVX100L20A1,H9UHX060F12A1, H9UHX060F12A2,H9UHX080J12A1,H9UHX080J12A2,H9UHX080J16A1,H9UHX080J16A2,H9UHX100L20A1,H9UHX100L20A2,HL12H3TRC2,HL18H3TRC2, HL25H3TRC2,HL31H4TRC2,HL34H5TRC2,MUF050W3C2,MUF075W3C2,MUF100W3C2,MUF125W5C2,MUF140W5C2,N8MPL050B12B1,N8MPL050B12B2, N8MPL075B12B1,N8MPL075B12B2,N8MPL075F16B1,N8MPL075F16B2,N8MPL100F20B1,N8MPL100F20B2,N8MPL100J22B1,N8MPL100J22B2, N8MPL125J20B1,N8MPL125J20B2,N8MPL125J22B1,N8MPL125J22B2,N8MPN050B12B1,N8MPN050B12B2,N8MPN075B12B1,N8MPN075B12B2, N8MPN075F16B1,N8MPN075F16B2,N8MPN100F14B1,N8MPN100F14B2,N8MPN100F20B1,N8MPN100F20B2,N8MPN100J22B1,N8MPN100J22B2, N8MPN125J20B1,N8MPN125J20B2,N8MPN125J22B1,N8MPN125J22B2,N9MP1040B08C2,N9MP1050B12C1,N9MP1050B12C2,N9MP1060B12C2, N9MP1075B12C1,N9MP1075B12C2,N9MP1080F16C1,N9MP1080F16C2,N9MP1100F14C1,N9MP1100F14C2,N9MP1100J20C1,N9MP1100J20C2, N9MP1125J20C1,N9MP1125J20C2,N9MP2050B12C1,N9MP2050B12C2,N9MP2075B12C1,N9MP2075B12C2,N9MP2080F16C1,N9MP2080F16C2, N9MP2100F14C1,N9MP2100F14C2,N9MP2100J20C1,N9MP2100J20C2,N9MP2125J20C1,N9MP2125J20C2,N9MPD040F08A2,N9MPD050F12A1, N9MPD050F12A2,N9MPD060F12A2,N9MPD075F12A1,N9MPD075F12A2,N9MPD080J16A1,N9MPD080J16A2,N9MPD100J14A1,N9MPD100J14A2, N9MPD100J20A1,N9MPD100J20A2,N9MPD125L20A1,N9MPD125L20A2,T8DNL050B12B1,T8DNL050B12B2,T8DNL075B12B1,T8DNL075B12B2, T8DNL075F16B1,T8DNL075F16B2,T8DNL100F14B1,T8DNL100F14B2,T8DNL100L20B1,T8DNL100L20B2,T8DNL125L20B1,T8DNL125L20B2, T8MPL050B12B1,T8MPL050B12B2,T8MPL075B12B1,T8MPL075B12B2,T8MPL075F16B1,T8MPL075F16B2,T8MPL100F20B1,T8MPL100F20B2, T8MPL100J20B1,T8MPL100J20B2,T8MPL125J20B1,T8MPL125J20B2,T8MPN050B12B1,T8MPN050B12B2,T8MPN075B12B1,T8MPN075B12B2, T8MPN075F16B1,T8MPN075F16B2,T8MPN100F14B1,T8MPN100F14B2,T8MPN100F20B1,T8MPN100F20B2,T8MPN100J20B1,T8MPN100J20B2, T8MPN125J20B1,T8MPN125J20B2,T8MPN150J20B1,T8MPN150J20B2,T8MPT050B12B1,T8MPT075F14B1,T8MPT100F14B1,T8MPT100J20B1, T8MPT125J20B1,T8MPV050B12B1,T8MPV050B12C1,T8MPV075F14B1,T8MPV075F14C1,T8MPV100J20B1,T8MPV100J20C1,T8MPV125J20B1, T8MPV125J20C1T9MPD050F12C1,T9MPD050F12C2,T9MPD075F12C1,T9MPD075F12C2,T9MPD080J16C1,T9MPD080J16C2,T9MPD100J14C1, T9MPD100J14C2,T9MPD100J20C1,T9MPD100J20C2,T9MPD125L20C1,T9MPD125L20C2,T9MPT050F12C1,T9MPT075F14C1,T9MPT100J16C1, T9MPT125L20C1,T9MPV050F12C1,T9MPV050F12D1,T9MPV075F12C1,T9MPV075F12D1,T9MPV100J20C1,T9MPV100J20D1,T9MPV125L20C1, T9MPV125L20D1,T9MPX060F12A2,T9MPX080J12A2,T9MPX080J16A2,T9MPX100L20A2,T9MVX040F12A1,T9MVX060F12A1,T9MVX080J20A1, T9MVX100L20A1,T9UHX060F12A1,T9UHX060F12A2,T9UHX080J12A1,T9UHX080J12A2,T9UHX080J16A1,T9UHX080J16A2,T9UHX100L20A1, T9UHX100L20A2,X8MPN075B12A1,X8MPN075B12A2,X8MPN075B12A3,X8MPN150J20A1,X8MPT075F14A1,X8MPT075F14A2,X8MPT125J20A1, X8MPV075F14A3,X9MPD075F12B1,X9MPD075F12B2,X9MPD075F12B3,X9MPT125L20B1,X9MPV075F12B1,X9MPV075F12B2,X9MPV075F12B3, Z8MPN075B12A1,Z9MP1075B12B1
More Information

| | |
| --- | --- |
| Length | 16.0000 |
| Width | 11.0000 |
| Height | 11.0000 |
| Weight | 1.0000 |
| Color | Unpainted |
| Manufacturer | ICP - International Comfort Products |
| | |
| --- | --- |
| Units of Measure | Weights and measures are KG for weight and CM for dimensions |
| AIRXHEAT.COM | Providing a full range of HVAC Products. |